AN IDEAL LOCATION FOR CLASSIC NEW ENGLAND BOATING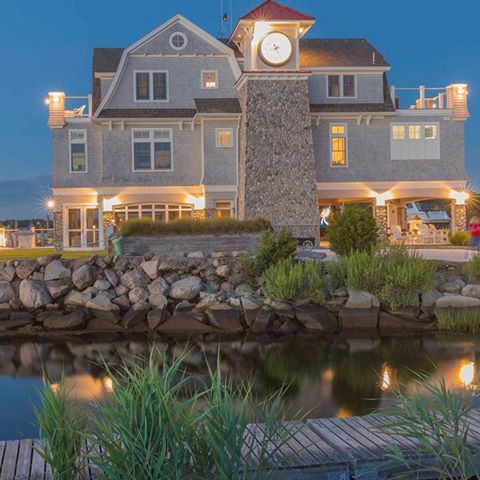 The Watch Hill Boat Yard is situated at the mouth of the Pawcatuck River, tucked safely in Col. Willie Cove. It offers a safe and secure marina in a residential area. The quiet and rustic location provides the perfect atmosphere for relaxing boating. Our customers enjoy a family oriented environment with multiple area attractions within walking (or boating) distance. We enjoy an updated facility with new buildings, top dressed parking lot with ample parking, and are constantly anticipating new plans and improvements. In 2014, we are will open our new office building and customer clubhouse .
The convenient Fisher's Island and Block Island Sounds, just outside of Little Narragansett Bay offer countless day-trip opportunities. Explore the beaches of Nappatree or Misquamicutt, fish the numerous spots out and around Watch Hill, or visit the historic neighboring villages of Stonington and Mystic, CT. Area restaurants are numerous and renowned for their fare. Famous sites such as the newly renovated Ocean House Hotel, totally reconstructed along the same lines of the original hotel dating back to 1865, the Flying Horse Carousel, Mystic Aquarium, and Mystic Seaport are a few short miles from Watch Hill and offer wonderful experiences for all ages. Destinations like Block Island (rated by the National Conservancy as one of the last ten Great Places in the United States) and Montauk, NY are both under 20 nautical miles and a must see. Just over the horizon are the famous Pt. Judith, RI, Newport, RI, Martha's Vineyard, and Nantucket. Whether you are planning a trip to Watch Hill Boat Yard or looking for a new home for your boat, there is always a new and beautiful place to discover.